With the UK Film and TV industry booming, 2022 is set to be a bountiful year for filming in London and with Tower Hamlets boasting the title of second most filmed borough in London, we can't wait to see what comes our way! The Tower Hamlets Film Office, managed by The Film Office has had an abundance of filming over the past couple of months, and there are no signs of that slowing down in 2022.  Check out some of the exciting projects recently filmed in our beloved borough below!
Starstruck 
With the resurgence of the BBC Three Channel, comes Season 2 of comedy drama 'Starstruck' written by and starring comedian Rose Matafeo. The show follows the love-life of Jessie, a millennial juggling adult-life in east London. The show filmed a scene for their season finale in Victoria Park's Boating lake and the results were quite something. Check out the show here!
This is Going to Hurt 
'This is Going to Hurt' is the new BBC Drama based on the book by Adam Kay of the same name, about a junior doctors navigating his way through his chaotic job on Obstetrics and Gynaecology ward in a hospital. The production also used many well known Tower Hamlets locations such as a Working Men's club and a Hotel both in Bethnal Green. The show also filmed at several street locations in Tower Hamlets such as Henriques Street as you can below from episode 4!
Jacob Hughes-Rodgers, the Film Officer on the job commented "We believe in a holistic approach to film management so its fantastic having this show, and productions alike in the borough. We always ensure the industry knows that Tower Hamlets is a film friendly borough which is why various series more often than not return several times to shoot across our locations. Its proving to be such a popular and well received series that people connect to so great to see the borough featuring so prominently. "This is Going to Hurt is available on BBC iPlayer now, check out the trailer here!
Killing Eve Season 4
After filming at many of Tower Hamlets fantastic locations for seasons 1-3, Killing Eve returned to the borough for their much awaited fourth and final season at locations such as Trinity Square Gardens, Victoria Park, and several street locations throughout the borough. The Killing Eve is available to stream on BBC iPlayer and will air a new episode every week from 28th February 2022. Check out the trailer below and look out for Victoria Park!
Top Boy Season 4
The hugely popular series 'Top Boy' that released its third season in 2019, 6 years after its second series. Top Boy returns to our screens in March of this year. Set in the fictional Summerhouse housing estate in Hackney, East London, the series follows the lives of a group of people embroiled in British gang culture. Across 2020 and 2021, Top Boy filmed in a multitude of locations within the borough such as the Cranbrook and Greenways Estate, Victoria Park, Chrisp Street Idea Store and Folly House Beach, Isle of Dogs. We can't wait to see what it looks like when it hits Netflix next month!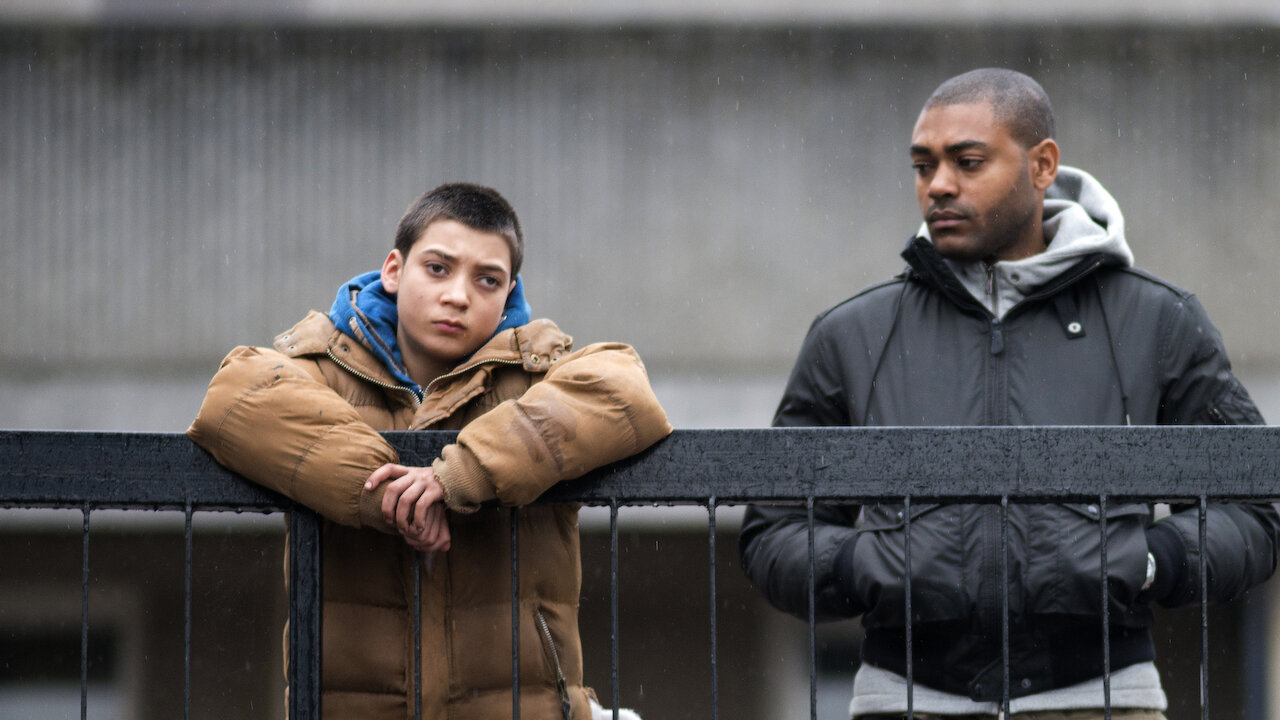 Lloyds Bank
Lloyd's Bank came to us at the tail end of 2021 with a brief to host one of their famous black horses running through a park with views of the city, which as you can imagine, is not easy. After much consultation, Bartlett Park was settled on and boy did it deliver! With a gorgeous backdrop of the buildings of Canary Wharf, Pulse Films Ltd captured the sights of the horse galloping through the park in front of a youth football team. Check out some images from the set below!
Great work from the location team at Scout Productions for all their collaborative and hard work. Check out the ad below and see some great BTS footage here!
Mood
Based on the critically acclaimed Royal Court play 'Superhoe' by Nicôle Lecky, a BBC Three 6-part drama adaption called 'Mood' has been created. The production filmed at many Tower Hamlets locations such as Market Square, John Onslow House and the Cranbrook Estate and Community Centre. Take a look at the Cranbrook Estate in action below, and check out all episodes on BBC iPlayer here!